WHERE IT ALL BEGAN
Founded in December 2012 the company arrived with just one vehicle. In 2013 Lakeside purchased Windermere Taxis (the oldest and most established taxi firm in the district).
During 2015, the company expanded into Kendal before opening an office on Allhallows Lane in April 2016.
The grounds for greater success were laid.
CONTRACTED TO CUMBRIA COUNTY COUNCIL

ALL OUR DRIVERS ARE LICENSED WITH WFC

CERTIFIED TO ISO9001 ACCREDITATION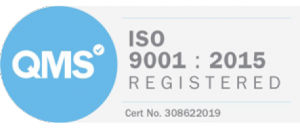 WHERE WE ARE NOW
There is no secret to our success.
The company owners and directors still work in the company and lead by example.

There is a commitment to excellent customer services and an investment in technology to enhance the customer experience from Automated booking systems, App and online bookings, cash, contactless credit/debit card and pay pal payments in the taxi.

Local drivers are employed, qualified, licensed and trained to high standards. Each driver is issued with  a unique ID number, so the operators know whose driving taxis at all times

The adoption of in cab PDA and GPS systems allow our operators to maintain constant communication and our drivers to have a full range of satellite navigation at the touch of a screen*

The company is also committed to benefit the communities it lives and works in, introducing quoted fares rather than metred (so customers could plan and budget in advance), employing and training local people, sourcing vehicles through local suppliers, as well as donating to local charitable causes such as    South Lakeland Carers and St. John's Hospice to name but a few.

The company owned vehicle fleet of over 50+ cars, people carriers and minibuses are available 24/7 and rigorously maintained with full MOT's carried out twice a year with full services carried out every 10,000 miles.
LAKESIDE TAXIS PROVIDE LOW COST HIGH VALUE QUOTED FARES AND CARRIES OVER 15,000 TO 25,000 PASSENGERS PER MONTH



Site information correct as October 2023