DOWNLOAD OUR FREE SMARTPHONE BOOKING APP
WINDERMERE 015394 88888    KENDAL 01539 239239
BOOKING A LAKESIDE TAXI IS NOW EVEN EASIER!
You can stop hailing a cab or searching a website! When you need to get somewhere fast, use the App!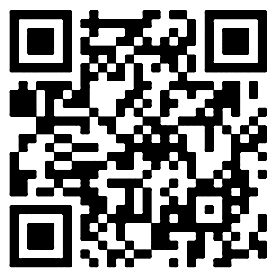 SCAN THIS QR CODE TO DOWNLOAD APPS THE BENEFITS OF USING THE APP
Track your taxi in real time
Pay by card, cash, Pay pal or account
Book for immediate pick up or at a defined time
E-mail receipts 
Taxis for between 1 to 8 passengers 

Cars, People Carriers or Minibuses 

Enter your pick up & destination to get a quote
Select wheelchair accessible vehicles
Receive exclusive promotional offers
Rate your driver at end of journey
1 PICK UP
Select pick up point by pressing magnify search icon or press the pick me up button if the displayed address is correct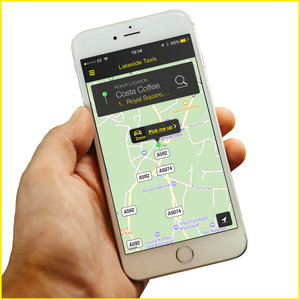 2 TIME
Choose the time (either ASAP OR ENTER A TIME)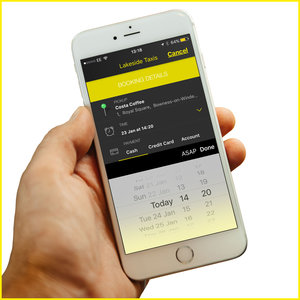 3 PAYMENT
Pay by cash, credit/debit card, paypal or add to your account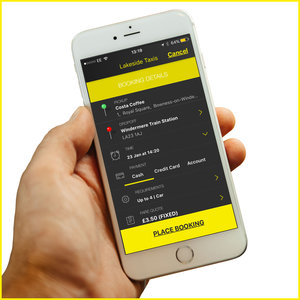 4 REQUIREMENTS
Choose how many passengers are travelling and the type of vehicle you require. You can add any notes here for the driver to see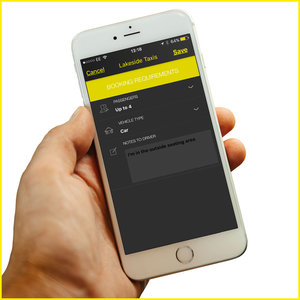 5 FARE QUOTE
Add your destination and tap the search
button (this will either give you one of our fixed price rates or an estimated cost)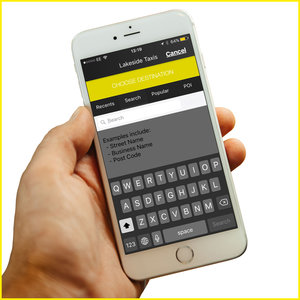 6 PLACE BOOKING
Press Place Booking this will take you to a Booking Confirmation screen.
You will also receive a further text message  once your vehicle has been despatched. You will receive the name of your driver, type of vehicle and be able to track you drivers journey to you.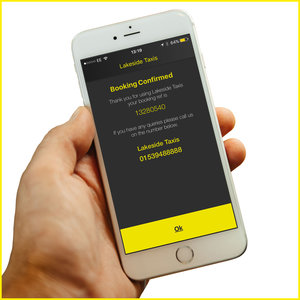 YOU CAN ALSO BOOK YOUR AIRPORT & NATIONWIDE TRANSFERS USING THE APP
Site information correct as October 2023